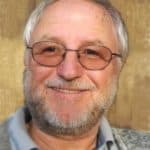 Hello, Tom Froehlich here.
My career spans decades as fundraising operations professional working for a lot of different nonprofit organizations and a university, at times in the capacity of a consultant and at other times as a regular, employed, mid-level administrator.
Please see my profile on LinkedIn at https://www.linkedin.com/in/tom4u for more details.
Over the last few years, I have turned away a bit from managing the ins and outs of complex nonprofit fundraising data to designing online social networks and reproducing and selling artwork. As such, I am doing business as (dba) HobbyJoy. This is my web design portfolio site to show my recent stuff.
If you are a small business owner or nonprofit manager and do need a new or better web presence, please consider me to craft and maintain these assets of yours.
All sites in my portfolio are made on the WordPress platform and most are hosted at DreamHost. So, it's about quality, flexibility, and affordability as WordPress and DreamHost deliver.