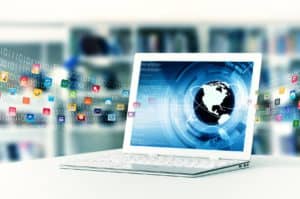 Nonprofit organizations have to constantly engage their supporters to raise necessary funds and they also have to find new means to grow their supporter bases. The handling of relationships with constituents takes place across many channels, including email, events, social, mobile, direct mail, and face-to-face. Yet disparate, dated technologies, siloed processes and inability to take advantage of modern technology like mobile continue to stand in the way of success.
Capturing constituent behavior across all of these channels is optimal as nonprofits then will have the richest profiles of supporter preferences. Complete profiles allow for exceptionally targeted messaging that may have a better chance to actually reach supporters.
Fundraising systems (fundraising software, or fundraising databases, etc) for regular nonprofits started off in the '90s as largely in-house client/server or desktop systems. As the Internet grew in functionality, some fundraising systems added online components, others started altogether online. eTapestry is one such case.
Online fundraising systems have since proliferated. It can actually be a bewildering task to find the one or two systems that best suit an organization's needs and wants. In this blog post, we list several recommendable systems (all with a CRM on the vendor's backend in the Cloud) and attempt to highlight their defining features.
This is not a comprehensive listing of all worthwhile systems as the development of such a list would exceed our resources. The list's order is also totally random. As we learn more about the systems, we will update this page.
---
Looked at some websites for fundraising systems? Overwhelmed by "insider" terms? Click buttons to learn what these terms may mean.
Robust CRM
Email Marketing
Web Forms
Mobile App
Donor Portal
Peer-to-Peer
Social Media
Social Media Finder
Dashboard
Legend:
= basic features.
= basic features plus a few bells and whistles.
= basic features plus a lot of bells and whistles.
---
Last updated: 7/2/2016
Costs are always an important factor in choosing a fundraising system. All of these systems are fairly affordable to start out with. $100 per month will do more often than not. However, costs can and need to be negotiated with vendor's sales personnel. Factors in costs are the number of records, the number of concurrent users, the time frame of subscription, and the feature set, etc.
Additional costs that may need to be budgeted for are for staff training, import of records, and system maintenance. It all may add up…
---
We are eager to help you implement any of these systems.
---
---