Fundraising is a time-honored tradition in America. I spent nearly eight years of my career running the fundraising operations in University Advancement at a California university. No, I was not meeting donors and asking them for money, but managing Blackbaud's The Raiser's Edge fundraising database and supporting the VP and all fundraisers with actionable prospect, donor and gift information, etc.
Nevertheless, I know the nonprofit fundraising business. If opportunities for donations are on your organization's horizon and you believe that a knowledge- and personable consultant could get you closer to your goals, please see my dedicated website and contact me at your convenience.
A few nonprofits have already scaled up to accepting donations via cryptocurrencies like Bitcoin or Litecoin, etc!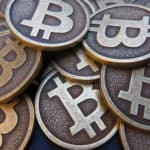 If you believe that some of your organization's constituents hold cryptocurrencies, you might want to offer them a means to donate any to your fund. Having skin in the cryptocurrency game myself, I can work with you to help set up such a process.
A donation of bitcoins, etc., can reduce capital gains tax for your donors.