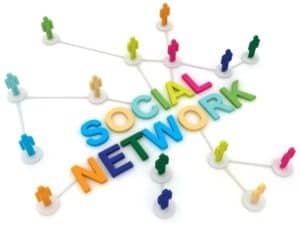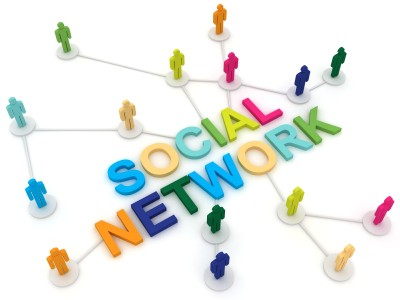 A website may be a simple one such as a static page, or a blog, or a more complex site such as an online store or social network, etc. Essentially, a social network site enables a private community of users around a specific set of interests. Which of the WordPress social network plugins is right for you?
A social network site typically prompts users to register and login, provides them with a profile page, a media gallery, a searchable directory, friends features, as well as ways to communicate with each other in private or within custom groups. Discussion forums or paid memberships granting access to restricted content may or may not be included. All social networks are about benefits for their users and members!
Some social network sites, like Facebook, are free to all users. Other social network sites, for instance a typical dating site, may charge a fee to users for use of selected features or content. In that case, the paying users might be called members.
Let's continue by providing you with some context. As a bunch of code or piece of software, "WordPress" is a popular content management system (CMS) operating in the application layer that, by itself, does little but provides the back-end functionality to easily build a simple or complex website upon. To make it work, one needs to also download and install what's called a "theme" and most likely one or several "plugins" to round out the environment with features to craft the end product: a great website.
Some social network features (like paid memberships or forums, etc.) might be build right into the theme, often they need to be added via plugins.
What is a theme?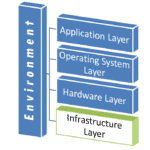 A theme is basically a bunch of code, or piece of software. A theme runs on top of the WordPress software on the server and generates the overall experience of the user. Simply, a theme largely determines the layout and flow of the website, it's color scheme, it's fonts, it's visuals, and such generates appeal. A theme takes care of the overall presentation of content.
Some themes might come with some features akin to social networks, but we are arguing that these themes are probably too simple to accommodate most people's social network or community needs and wants. More properly, the functionality of an extensive social network should be added in the form of plugins to a general-purpose theme. Plugins afford the designer a lot more control over implementation by virtue of their bells and whistles.
A general-purpose theme is good when it allows major plugins to integrate and do their job well.
What is a plugin?
A plugin is also basically a bunch of code, or piece of software. A plugin runs on top of WordPress and the theme and generates a specific experience of the user. Plugins are programmed and used to accomplish specific functions. As such, a website may utilize one theme but a dozen of plugins to do its job.
Some plugins are simple (relatively) and may only do one small thing such as collecting a visitor's email for the site's newsletter subscription. Other plugins are rather complex like in the case of an online shopping cart.
A plugin is good when it does its trick(s) well, while not breaking the theme or other plugins, or the entire site. However, one also has to be mindful of redundancy. Some plugins may do the same one trick as another plugin, or duplicate a good-enough feature already found in the theme.
A Caveat
Running a social network plugin, possibly with a dozen of other plugins, on top of a full-fledged theme like Avada in WordPress puts a heavy-duty load on server resources at your hosting company. Do not even try to run that scenario on a $7 shared hosting account. Find a vendor who offers dedicated WordPress hosting.
I am using a $20 per month DreamHost DreamPress2 VPN server for a dating site (https://www.truelovesingles.com), proxy it via CloudFlare, and it barely makes it. I had to bother DreamHost tech support to increase memory allocation to 512mb and max input vars to around 5000, etc.
Next step up would be a dedicated server at some $230 or so per month.
WordPress Social Network Plugins
WP Symposium Pro
3/18/2016
WP Symposium Pro at http://www.wpsymposiumpro.com/
Wordpress.org: https://wordpress.org/plugins/wp-symposium-pro/
Envato Market: no

We started crafting truelovesingles.com (a niche dating site) in Fall 2014 and use the WP Symposium Pro plugins to provide the social network functionality.

WP Symposium Pro is a full-blown social network. It comes comprised of two plugins: the free core plugin providing functionality limited to "skinny" profiles, friends, activities and unlimited forums features. Not that much, but it does not cost anything. If forums are your thing, it just might be "what the doctor ordered." While not cheap at $1/month and a $99 one-time sign-up fee for a single-site installation, the Ultimate package includes the core and the extensions plugins, and offers updates forever. In perspective, a "premium" WordPress theme easily costs some $65. Good things usually don't come cheap. The extensions plugin provides the boat load of additional functionality.

And a boat load it is. Importantly, one gets many enhancements to the core plugin's features; in addition to that one gets registration/login, galleries, private groups and user roles, messaging, rewards, custom fields for profiles, and a directory that is searchable on these custom fields as well as on distance to other users. Tiered membership and shopping cart features are not part of the package. The recently-added (release 16.03) distance search in the directory is a huge update for truelovesingles.com, and makes WP Symposium Pro a keeper.

The two plugins are easy to install and we had no problems integrating their functionality with the free, general-purpose Customizr theme. We use over a dozen of other plugins on truelovesingles.com and never had any compatibility problem traceable to WP Symposium Pro. Configuring WP Symposium Pro is a little more involved. Sure, with just a few clicks a handful of pages for profile and forum, etc., are created and one could consider a site up and running.

However, right out of the box the social network may not look very pretty. One still needs to configure and style the community-to-be. For better or worse, the plugins do not necessarily lock one into a particular, finished design (we say thank you!). WP Symposium Pro includes minimal styling, and relies on the theme's current styling for most of the heavy lifting. However, there are plenty of option on the setup page to configure the site, add css, or a ton of shortcodes to customize the site with.

All these choices to be made may take a WordPress novice by surprise. Crafting an extensive social network community is not for the faint of heart. While the documentation for the use of WP Symposium Pro is comprehensive and downloadable in .pdf format, we found that the documentation frequently lags behind the development of updates and new features. The developer offers YouTube videos that are very helpful, and a person will answer questions for support during regular business hours in the US.

WP Symposium Pro is developed by Simon Goodchild, a fellow living in England. He's been developing the plugins for over 5 years now. We actually have no idea if he works on updating these plugins part-time or full-time, by himself or with a team. Other than 1,000+ of active installs (according to the plugins page in WordPress), we do not know how large the paid subscriber community of WP Symposium Pro really is. Will this plugin be around in a few years from now?

What we'd wish for? To our knowledge, there are not any demo sites to look at for inspiration of what can be done or for how-to samples to be copied. Development of updates and new features seem to continue steady, but not at a fast clip. There is not much going on in terms of a lively user or developer community supporting the product.

Integration between themes and plugins is important. Unfortunately, there's no short list of compatible (or incompatible) themes and plugins to be found. The WP Symposium Pro user site, running on its own plugins, said at one time that it is currently on the Avada theme. It now is on Twenty Sixteen. Which shopping cart plugin does WP Symposium Pro work with (or not)? OK, the WP Symposium Pro user site lists WooCommerce as useful and worth checking out. That's it. Which membership plugin does WP Symposium Pro work with (or not)?

On truelovesingles.com we use Paid Membership Pro to run memberships concurrently with WP Symposium Pro. We only had to tweak the registration/login features of the Paid Membership Pro plugin to make it work with WP Symposium Pro's own registration/login feature.

One can find a lot of vendors of WordPress themes and plugins who are networking with each other and trying to provide integrated solutions. WP Symposium Pro seems to be a bit of a loner, although a good one.

Who are the two WP Symposium Pro plugins for? Anybody who needs/wants to craft a full-blown, extensive online social network and who has a little experience with html, css, graphics, ftp, and scripting. That person does not have to be a proficient programmer, but needs to be willing to tinker around in the nitty-gritty lines of configuration files. Online social networks do not necessarily come to live all by themselves. "Build it and they will come" works only in the movies. In the real world, some search engine optimization (SEO) and marketing savvy is probably also really helpful.

For now, we recommend WP Symposium Pro as a set of comprehensive, well-rounded plugins with many useful features for crafting online social networks on the WordPress platform.

UPDATE 4/19/2016
We do not know if it is coincidence or if it was encouraged by our review of WP Symposium Pro or both, but the developer(s) of the WP Symposium Pro plugins seem to have recently kicked it up a bit. Yippee. We got an email today from WP Symposium Pro to tell us of a freshly launched WP Symposium Pro Admin Guide (Codex). We are also getting now weekly notices of new development builds, etc.

"To help site administrators, an online manual/admin guide at www.wpspro.com for WP Symposium Pro has been setup. Quick and easy to search, informative and helpful. It will be a living repository for WP Symposium Pro information and documentation. It's similar to a Wiki and will always be updated with each release, and between releases as useful information is added."

UPDATE 5/14/2016
WP Symposium Pro now offers a bbPress import feature. Great for those webmasters/sites that rely on forums for their site's appeal. The developer of WP Symposium Pro has also upped notification efforts regarding more frequent updates to the plugins.

Our confidence level in the long-term viability of the plugins is way up.

WP Symposium Pro
BuddyPress / bbPress Combo
BuddyPress at https://buddypress.org/.
bbPress at bbpress.org.
BuddyPress and bbPress are popular plugins and reviewed on many sites. We do not want to spend our time duplicating these efforts and will not write much about it here. With its huge network of users and developers, the combo ought to be decent solutions for crafting online social networks. BuddyPress and bbPress will probably be around for as long as WordPress itself.
However, the BuddyPress / bbPress environment also has its detractors. It needs smaller, supplemental plugins to make a site work like most people want it to. It is a bit like putting a puzzle together. It is different from working with just one or two plugins like WP Symposium Pro or Users Ultra Pro. There is something to be said about dealing with only one vendor and that vendor's support system for almost all of your plugin needs. As we are not really a bunch of youthful hackers, we like it when things are conveniently under one roof.
Live support is not that easy to get for BuddyPress. We read about compatibility issues between BuddyPress and themes and other plugins and that makes us feel uncomfortable. We like to spend our time and effort on building online communities, and not on sorting out and possibly fixing underlying compatibility issues.
To BuddyPress' credit, we know of themes like Kleo or Klein that integrate well with BuddyPress/bbPress. We recently staged an online community site with Kleo, BuddyPress/bbPress, and rtMedia and it actually worked quite well. Get your ducks in a row and you might be lucky.
Users Ultra
Users Ultra Lite (free; inclusive Pro version at $60) at https://usersultra.com/
Wordpress.org: https://wordpress.org/plugins/users-ultra/
Envato Market: no
5/14/2016
Currently, a client of us wants to utilize an online social network for alumni of its programs. Managers decided to go with the popular Avada theme, and also wanted to take advantage of its integration with the bbPress forum plugin. Managers decided to try the Users Ultra plugin to complete the social network with profile pages, friend requests, directory and messaging, etc. The demo site for Users Ultra just looks so much more appealing than, let's say, WP Symposium Pro's.
We got a hosting account at BlueHost, issued the one-click WordPress install, downloaded and installed the Avada theme and it's child theme, activated the included bbPress forum plugin, and downloaded and installed Users Ultra Lite. So far so good.
Obviously, there is a lot of stuff to configure. One of the first things we noticed is that in order for Users Ultra to better integrate with bbPress, we are advised by Users Ultra to tweak three php files in the bbPress theme. Then, a forum message tells that our lite version of Users Ultra does not integrate all the way with bbPress…
6/19/2016
OK, we upgraded to the Pro version of Users Ultra and all seems to look fine in general for now. However, the documentation for the plugin is falling short for us. While most of the basics is in there, we cannot figure out what the Group feature is all about and the documentation is not telling. Groups in Users Ultra Pro are not what they are in other social network plugins like WP Symposium Pro – namely confidential spaces for members to communicate. Users Ultra Pro does not seem to offer that feature after all. Other confidentiality or privacy settings do not seem to be as granular as WP Symposium Pro as well. There seems to be no proximity search possible in the Directory, either.
So, we begin to treat with a little caution. To be continued…
UserPRO
UserPro Lite ($19; Pro version at $29 with add-ons at extra cost) at http://userproplugin.com/userpro/
Wordpress.org: no
Envato Market: http://codecanyon.net/item/userpro-user-profiles-with-social-login/5958681
Review found from March 4, 2014 at http://www.wpexplorer.com/userpro-wordpress-plugin/
8/2/2016
So, we just now got our hands on the $29 UserPRO plugin and installed it on the Kleo theme. We wanted to try the plugin because it's registration and login accepts a lot of social handles, like LinkedIn, Facebook, and Google+, right out of the box. The plugin also enables restrictions on content by allowing to set up paid memberships (via PayPal and Stripe), something WP Symposium Pro does not do right out of the box. All good so far. We know that all the add-ons will cost us. We know that UserPRO does not come with integrated forum plugin, that will have to be bbPress in the end.
Having now looked at UserPRO's and Envato's website to check out the existing UserPRO add-on plugins, we find no add-on plugin for Groups or Geo Location. There seems to be no proximity search possible in the Directory, either. Bummer.
According to some postings on their support forum, the UserPRO Dashboard add-on plugin seems to conflict with other UserPRO add-on plugins. Strange. Also, their website is not quite coherent when it comes to telling customers where to buy their plugins. Needless to say, we are not in favor of vendors who nickle and dime their customers with an endless array of add-on plugins at nominal prices. These vendors probably spend much of their time on parsing out these add-on plugins from the main code instead of providing comprehensive solutions worth buying.
So, we begin to treat with a lot of caution. To be continued…
Others in line for consideration
User Profiles Made Easy
User Profiles Made Easy ($29 with premium add-ons at extra cost) at http://profileplugin.com/
Wordpress.org: no
Envato Market: http://codecanyon.net/item/user-profiles-made-easy-wordpress-plugin/4109874
Frontend User Pro
Frontend User Pro at http://codecanyon.net/item/frontend-user-pro/14961886?s_rank=2
PeepSo
PeepSo at https://www.peepso.com/
As an alternative, considering social network scripts
Scripts are different from plugins as they are installed instead of WordPress (which is a script) on the server and not as a plugin on top of WordPress.
Sngine
Sngine ($43) at http://www.sngine.com/
Wordpress.org: no
Envato Market: http://codecanyon.net/item/sngine-v2-the-ultimate-social-network-platform/13526001?s_rank=2
To be continued…