Hello, this is Tom and I run this small business.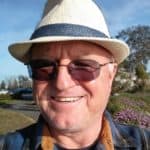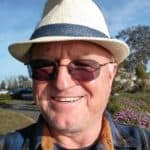 Could you or your organization benefit from a modern website with build-in social network (profiles, messaging, forums, directory, etc.) and fundraising features? May be all you need is an upgrade to a current website that looks outdated and is lacking in features? Perhaps some regular maintenance on a website will do?
It is easy to find a good frontend web designer. But few consultants bring web design skills with actual nonprofit fundraising experience to the table. My small one-man shop is inexpensive,professional and can do.
Please contact me for a free estimate!
What about donations of cryptocurrencies like Bitcoin, Litecoin and others to your charity?
Over the past few years, investing in or trading cryptocurrencies made some people very rich (unfortunately not me as I just entered the fray in December 2017). Financial regulators in many countries only now begin to take a closer look at the situation. Here in the US, gains from investing and/or trading bitcoins, etc., are subject to capital gains taxes. However, it is reported that many of these "lucky" folks do not yet report their gains on their income statements to the IRS.
With stronger regulation on the horizon, that might change in the near future. If you believe that some of your organization's constituents hold bitcoins and/or altcoins, you might want to consider giving them a means to donate some of their wealth in cryptocurrencies to your cause.
I now have traded Bitcoin, Ethereum, Litecoin, Bitcoin Cash, Zcash, Ripple based on my experience and acquired skills running my 401(K) during my prior career. Matter of fact is that I am so comfortable with cryptocurrencies that I just started a community web site for cryptocurrency traders at Free signup at COINBUCKET.ME. Please sign up, it's free.
In any case, your favorite nonprofit's online donation form most likely is not updatable to accept donations in bitcoins or other cryptocurrency. I got you covered and can help them set up an additional process to facilitate cryptocurrency donations.